Our differential service
The pain unit provides support to primary care in cases where the most common treatments have not relieved the pain. Specialists in chronic or acute pain will be responsible for alleviating the intense pain you constantly and persistently feel by means of specific and personalised therapies and treatments.
Pain clinic
What pain and pathologies do we treat in the unity of pain?
By means of a physical examination and an interview in which you can explain your symptoms, the specialist will conduct a diagnosis and prescribe a personalised treatment for you. These are the various types of pain that we try to alleviate at CreuBlanca's pain units
Facetary syndrome (pain in the lower back, groin, back of the thigh).
Myofascial syndrome (pain in a muscle or muscle group).
Vertebral crushing (pain in the spine).
Discopathia (pain in the neck and back).
Sacroiliac symptom (pain in the lower back, buttocks, hip, thigh).
Secondary radiculalgia to hernia/disc protrusion (spine pain).
Canal/foraminal stenosis (pain in the lower back).
Herpetic or post-herpetic neuralgia (pain derived from shingles).
Post-intervention neuralgia (pain in face, skull and neck nerves).
Phantom limb syndrome (amputated limb pain).
Complex regional pain syndrome (CRPS type 1 or 2) (general pain in arms, hands, legs and feet).
Secondary gonalgia to gonarthrosis not subject to intervention (knee pain).
Omalgia (shoulder pain).
Cancer pain (patients who are candidates for opioid treatments).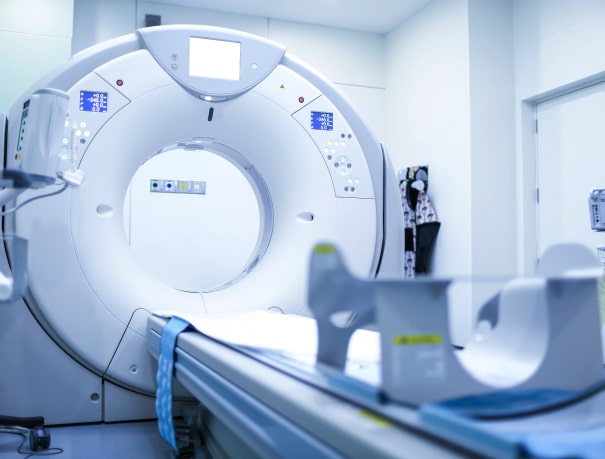 Main diagnostic means and technologies
At CreuBlanca we invest in and implement the most advanced and innovative technologies in order to offer an optimal healthcare service based on prevention, early diagnosis and personalized treatment.
Blocking or infiltration techniques
Radiofrequency techniques
Medical professionals
The specialists who will assist you at CreuBlanca
A professional team to care you.
The opinion of experts
CreuBlanca's blog
You will find advice from our professionals on how to improve your health and information on the latest technologies applied in the medical health sector.
Questions about anxiety disorders
All of us at some point in our lives have felt anxiety. But, we wonder: Is it a normal part of life? When do you really have to worry?
Irritable Bowel Syndrome: symptoms and diagnosis
Irritable Bowel Syndrome (IBS) is a chronic and benign functional digestive disorder, characterized by the presence of abdominal pain, bloating, and alterations or changes in intestinal rhythm (diarrhea or constipation). It is a very frequent pathology, which affects around 10-15% of the population in Spain and represents 25% of the consultations with the digestive doctor.
Psoriasis: causes, symptoms, diagnosis and treatment
Psoriasis goes far beyond an aesthetic problem. It is a chronic inflammatory pathology of the skin that causes red, dry and scaly patches located mainly in visible places on the skin, which can cause pain, burning and itching.
FAQS
Do you have any questions?