Our differential service
Our otorhinolaryngologists will ensure that basic aspects of life such as speech, hearing, breathing and balance are not hindered by conditions and diseases related to the ear, nose and throat. 25% of the population suffers or has suffered vertigo at some point in their lives. At CreuBlanca you will find a department specialising in the treatment of vertigo, led by Dr Eusebi Matiñó.
If you are exposed to particles or intense noise at work or you are a diver or climb high altitude mountains, you must take into account that you are within a group with a greater risk of suffering otorhinolaryngology ailments. Consult our experts and undergo regular check-ups as a preventive measure to check that everything is working correctly.
Otorhinolaryngology
What illnesses do we treat in otorhinolaryngology?
By means of a physical examination and an interview in which you can explain your symptoms, the otorhinolaryngologist will conduct all the required tests and prescribe the best treatment for you. These are some of the most common pathologies that affect the ear, nose, pharynx and larynx and that we treat at CreuBlanca
Deafness.
Loss of smell.
Loss of speech.
Nasal bleeding.
Nasal-sinus infections.
Snoring.
Swollen glands.
Loss of balance.
Vertigo.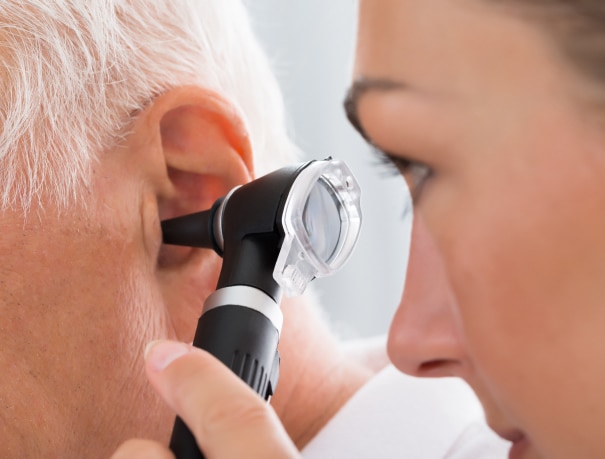 Main diagnostic means and technologies
At CreuBlanca we invest in and implement the most advanced and innovative technologies in order to offer an optimal healthcare service based on prevention, early diagnosis and personalized treatment.
Impedance or tympanometry
Otorhinolaryngological endoscopy
Videonystagmography (VNG)
Videoculography or videofrance
Medical professionals
The specialists who will assist you at CreuBlanca
A professional team to care you.
The opinion of experts
CreuBlanca's blog
You will find advice from our professionals on how to improve your health and information on the latest technologies applied in the medical health sector.
FAQS
Do you have any questions?