What does it consist of?
Lymphoscintigraphy is a diagnostic imaging method that uses tracers labeled with radioactive isotopes to study lymphatic vessels.
It consists of the subcutaneous injection of a radiotracer (nanocolloids labeled with Technetium-99m). Subsequently, images are obtained in front of a device (gamma camera), from 20 minutes to 3 hours post-injection.
The images may be localized, full body or tomographic (SPECT). Objective: Identify or rule out different lymphatic pathologies, to contribute to the diagnosis, prognostic assessment and adequate treatment.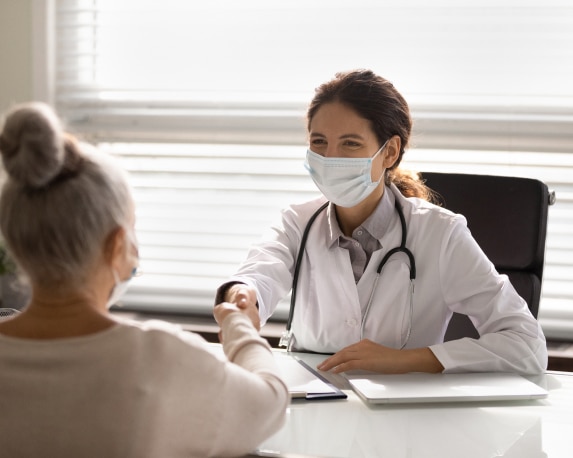 Preparation for the test
Instructions
Scans usually take about 3 hours. When you arrive, they will administer a contrast and until it takes effect, you cannot perform the test, which lasts between 10 and 15 minutes. While waiting for the reabsorption of the contrast, the patient can wait in one of our rooms or go for a walk around the center.
THE SPECIALISTS WHO WILL ASSIST YOU IN CREUBLANCA
A team of professionals who take care of you