Our differential service
At CreuBlanca we use acupuncture as a technique to reduce muscle pain and speed up rehabilitation, but also to reduce anxiety. This calming capacity helps us to achieve success in smoking cessation treatments, where reducing anxiety and cravings for tobacco is a key factor.
We combine the use of acupuncture with conventional medicine treatments to improve the quality of life in patients with acute and chronic diseases such as osteoarthritis, fibromyalgia or arthritis, but also in the treatment of cardiovascular, digestive, respiratory, dermatological, urinary, reproductive, gynaecological, musculoskeletal and nervous system disorders.
Acupuncture
What diseases can be treated with acupuncture?
Acupuncture will help you reduce pain and anxiety by means of an analgesic, anti-inflammatory, antidepressant and anxiolytic effect. At CreuBlanca we make the most of the benefits of acupuncture to treat the following diseases and ailments:
Knee, hip and hand arthrosis.
Pain in the neck area.
Shoulder pain.
Lumbago (back pain).
Tendonitis.
Inflammation of the bursa.
Fibromyalgia.
Anxiety and stress.
Depression.
Insomnia.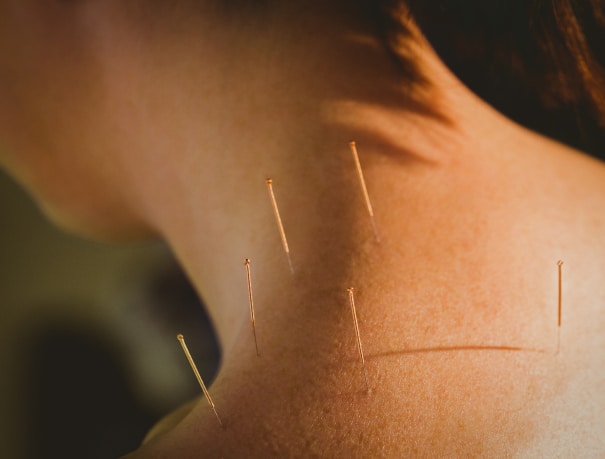 Medical professionals
The specialists who will assist you at CreuBlanca
A professional team to care you.
The opinion of experts
CreuBlanca's blog
You will find advice from our professionals on how to improve your health and information on the latest technologies applied in the medical health sector.