Children from 7 years and adults over 40 are the groups most affected by myopia and Visual Computer Syndrome due to confinement.
In Spain, due to the impact of the coronavirus, internet connections have increased by 7% and the time spent on screens has risen to 79 hours per week (1). Excessive use of electronic devices during quarantine has led to an increase in eye problems.
The detection of clinical pictures associated with visual fatigue or Visual Computer Syndrome (SVI) has increased exponentially since the decree of the alarm state. Symptoms of irritation, eye strain, tearing, dryness, and headache affect more than 50% of adults and up to 20% of children due to overexposure to screens (2).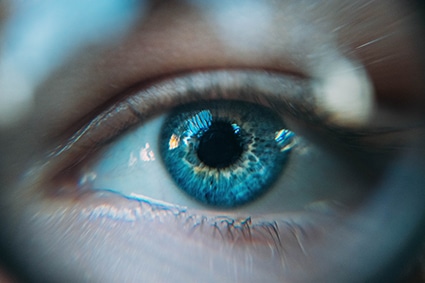 Sebastián Banegas, [Creu Blanca ophthalmologist] (https://www.creu-blanca.es/especialidades/unidad-de-oftalmologia-barcelona.html), affirms that "the fact of spending so many hours in the same space it increases the number of visually demanding tasks such as reading, watching television or using computers, increasing the risk of eyestrain ".
In adults over 40 years, "confinement has been able to worsen ocular disorders that they previously had, such as presbyopia, dry eye syndrome, photophobia and the sensation of grit in the eye," explains Banegas.A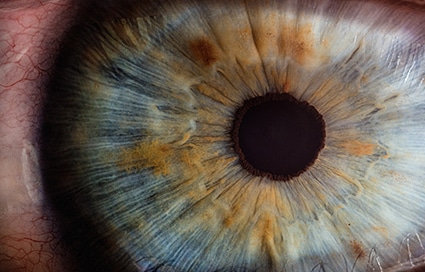 Another effect of the quarantine has been the increase in cases of myopia among the child population. Children from 7 years of age are a group prone to developing this type of pathology due to the high number of hours they spend in front of the screens doing educational or leisure activities. Specifically, the use of mobile phones and tablets in childhood has gone from being 40 minutes to an hour and a half a day (3).
Although there is no scientific evidence of the need for an ocular adaptation process over long distances, Dr. Banegas warns of the importance of adopting correct visual hygiene. With simple gestures, symptoms of eyestrain can be reduced by up to 40%.
Tips for good visual hygiene
"Prolonged exposure to screens or books, the absence of regular breaks, and poorly lit work worsen signs of possible eye disease," he adds. That is why Dr. Banegas highlights the following recommendations to reduce Computer Vision Syndrome (CVS).
1– Establish a working distance of 35-40 cm from the computer, among other electronic devices, or reading books.
2– Have good lighting.
3– Rest every 50 minutes, look away from the object to which we have focused our eyes during that period of time.
4– Every 20 minutes of work, relax your eyes for 20 seconds, fixing them on distant objects.
5– Blink frequently, in the case of focusing the gaze on objects at short distances.
6– Have a healthy and balanced diet, as well as hydrate frequently.
7– Adopt a correct body posture in front of the screens.
References
(1) Informe 'Digital Consumer 24 hours Indoor' de Nielsen y Dynata https://www.ioncomunicacion.es/los-espanoles-pasan-casi-la-mitad-de-la-semana-en-confinamiento-conectados-a-internet/
(2) Universidad Complutense de Madrid https://www.ucm.es/otri/noticias-la-incidencia-de-aparicion-de-sintomas-visuales-asociados-al-uso-de-pantallas-es-del-50-en-adultos-y-20-en-ninos
(3) Usuario Infantil del Instituto Tecnológico de Productos Infantiles y Ocio
https://www.aiju.es/
Tags: